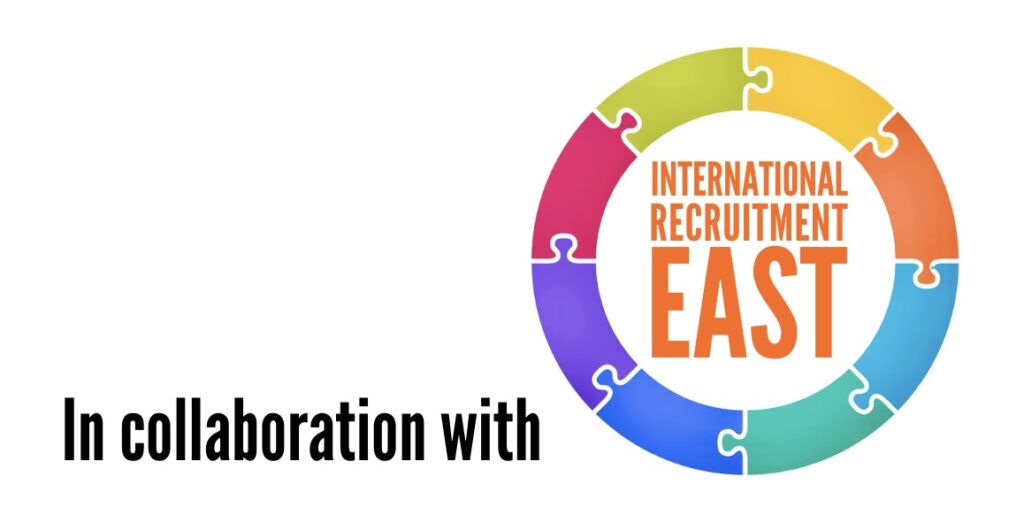 The International Recruitment Adult Social Care project, called International Recruitment East, has been established through funding from the Department for Health and Social Security to support international recruitment into the sector, which is experiencing a shortfall in people to fill a large number of vacancies. It covers 6 counties in the East plus Milton Keynes.
The project is very wide-ranging. Please see Summary tab below for more information on the whole project, which is operational until March 2024.
The International Recruitment East funding will cover two work streams relating to EON:
Part funding for employment advisers to focus in particular on recruiting overseas nationals and refugees into adult social care

Conversion of a classroom-based driving theory course into two webinars so that the content is equitably available to all employed in the sector and overseas nationals starting work in adult social care. In addition, the driving theory materials will also be converted to an online self-study course. This will create a lasting legacy for these materials that can be used beyond the current end of funding.
More information on International Recruitment East