WW4RI Employer Liaison- EELGA SMP
Preparing refugees for work in the East of England - can you offer a short term work placement?
Refugees often have an extensive employment history but a lack of UK work experience is often cited as a barrier to gaining employment. Standard job application processes can also hinder their opportunity to show aptitude and suitability for a role, leaving refugees at a distinct disadvantage in the job market.
By providing a work experience placement you will be giving our project beneficiaries the vital UK workplace experience necessary to improve long term employment prospects.
You could still help by offering a short term work placement to a refugee even if you have no current vacancies.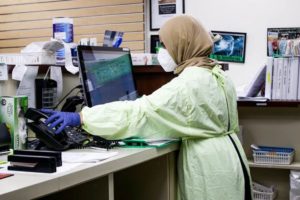 Providing opportunities for education and work
The project aim is for refugees who have expertise they developed in other countries to learn how to adapt their skills for employability in the UK, for the long-term. Before coming into a work placement, our refugees will have been through a programme to prepare them for work in the UK. The placement then helps them put this into practice.
The project is providing initial ESOL and workplace skills courses, to prepare refugees for work placements by providing vital initial skills to complement their other abilities. But integration support needs to go beyond the initial preparation and extend to in-work training. Providing opportunities to combine work with education and continuous training is essential to support access to skilled work and to avoid refugees being left with solely unskilled job opportunities. Certain low-skilled jobs may be quickly available, but these are often highly cyclical or are otherwise unstable.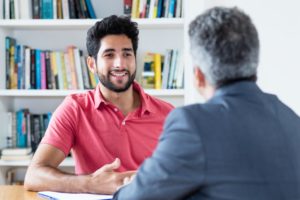 WW4RI Employer Liaison Support
The project's employer liaison service and network of region-wide Employment Advisers and Skills Assessors match refugee talent with identified employment needs. We then locate and build connections with employers able to provide placement opportunities to project beneficiaries who have first undertaken the project's ESOL and skills pathways to prepare them for the UK workplace.
Employers who are able to help us to secure work placements can benefit from the project Employer Liaison Officer's advice and support in planning placements, on-going support during the placement and help in any recruitment process. In particular, we can offer best practice guidance on issues such as:
Preparing a good working environment for refugees in the workplace
To welcome and integrate refugees into already established teams requires preparation in order to ease workplace integration. For example, staff could be provided with opportunities to get involved by introducing mentorship or informal 'buddy' schemes between refugees and employees, offering training to both supervisors and staff on how they can support refugees, and making sure that policies addressing discrimination and harassment in the workplace are fit for purpose.
Our Employment Advisers continue to support project beneficiaries after they enter the workplace and we can also advise you on how to build processes that support refugees at work.
Preparing equal opportunities in recruitment
During the recruitment process, practices and requirements that at first seem balanced and objective may put refugees at a disadvantage and present particular challenges for them. Apart from language issues, refugees may lack knowledge of country-specific customs that govern the recruitment process and can also have difficulties in compiling documents required by standard hiring procedures.
We will show you how refugees pass the Right to Work checks, advise you on writing inclusive adverts and discuss inclusive interview practices with you.
Contact Us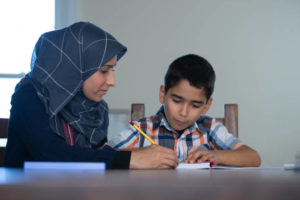 We would be interested in hearing from any employers who can offer placements in 2023.
Our Employment Advisers will be able to recommend good individual candidates for a variety of work and we would welcome offers of placements from any suitable employers.
For more general information on refugee employment pathways, see our Employers' Resources page.
For further details on connecting with the WW4RI project or offering placements, please contact:
Ferzana Kusair, High Skills Employment Advisor and Employer Liaison


[email protected]

07814930510